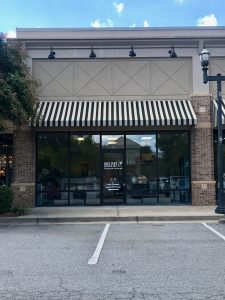 G & S Gas Service has two showroom locations to serve you. Our Lake Oconee showroom is located at 113 Harmony Crossing between Lights of Oconee and Pella Windows. With over 20 sets of gas logs in the showroom, we guarantee you will find the perfect set for your home!
G & S Gas is proud to service Greensboro GA, Lake Oconee, and the surrounding areas.We offer a wide range of propane delivery and installation services including installing above ground and underground tanks, gas lines, gas logs, heaters and fireplace kits.Have an outdoor living space? Let G & S Gas help make your outdoor space even more enjoyable with a gas fire pit or outdoor kitchen. We sell a wide variety of built in and portable grills, fire pits, deep fryers, and grill accessories.  Contact our office to schedule a free estimate!  Check out our installations gallery for pictures of some of our recent installations for our Lake Oconee customers
Never run out of gas. With our 'keep full' service we can monitor your propane tank's gauge and your tank will be automatically filled when it starts to run low, ensuring you always have gas when you need it. And unlike some of the national chains, G & S Gas does not charge HAZMAT fees or delivery fees.
Other products & services offered for our Greensboro GA & Lake Oconee customers include:
We carry a great selection of propane appliances including: heaters, space heaters, gas ranges, gas grills, fryers, and patio heaters
We can maintain and repair all types of gas appliances, including home heating, space heating, cooking, grilling and home generators.
We can install above ground and underground tanks, gas lines, gas logs, heaters, fireplace kits, gas grills and propane cooktops.
Request Lake Oconee Propane Services